Let's start with the stats… 
Staff shortages in the hospitality sector have caused almost half (45%) of operators to cut trading hours or capacity to cope.

Costing the industry £21bn in lost revenue according to a joint survey by UKHospitality (UKH), the British Institute of Innkeeping (BII) and the

British Beer and  Pub Association

(BBPA) 

3 in 10 hospitality businesses are finding vacancies difficult to fill… (

ONS)
It's scary & we're here to improve these figures. We live and breathe our purpose…
"Through people, we will revolutionise the industry…" 
Once we read those stats we had to get away from our desks and offer FREE advice to our fellow hospitalitarians.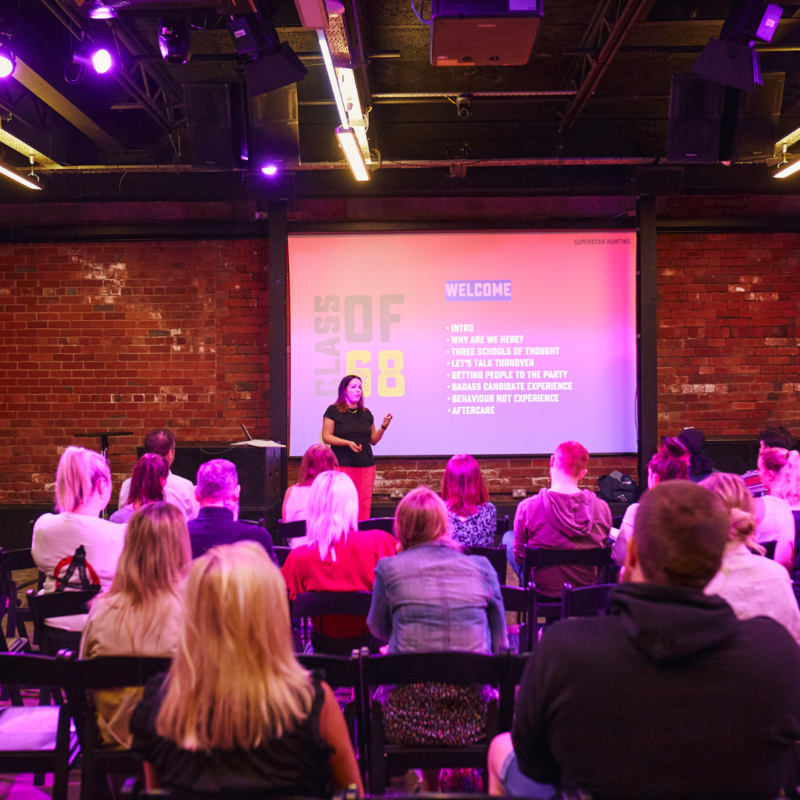 It was time to share our secrets in our very first CLASSOF68 Superstar Hunting Masterclass – a 2-hour workshop where our very own Abi Dunn provided advice to: 
Improve responses to job ads

Ensure people applying have the relevant experience

Wave goodbye to people not showing for interviews 

Avoid losing your superstars to competitors 

Make your team feel confident that you're recruiting superstars just like them 
We packed up the cars and headed to Leeds. We know Leeds operators are really struggling to recruit great people. Too many people have left the sector so managers need up-skilling to look beyond experience.By sharing some of our expertise, we're helping the amazing hospitality scene of Leeds get back to its best!
Spending the morning at Duke Studios we opened the doors to 60 of Leeds' hospitality managers. Providing exclusive advice to those struggling with recruitment, helping them to reach new talent pools, improve their recruitment processes and retain their superstars. 
Our golden nuggets of wisdom were welcomed by those who attended. It was great to see managers from Bundobust, Grantley Hall, Arc Inspirations and Roxy Ballroom amongst others….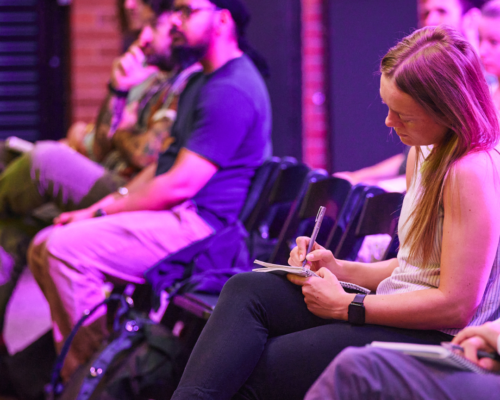 After recently launching our training division, CLASSOF68 in response to the challenges people departments and operators face when sourcing high impact, cost effective training and development solutions we just knew spending a couple of hours sharing snippets and key solutions was what was needed and boy were we right…
Cally, our head coach and CLASSOF68 leader, spent 12 years heading up all things training at Living Ventures. She says " We recently surveyed 200 managers and a shocking 38% had received no or very poor training. 82% said that better training would make them stay longer. Class of 68 is what the industry needs right now. 
The feedback following the masterclass has been heart-warming. Everyone in the room left with advice they can implement straight away & with the knowledge that our training solutions are there if they ever require them. Check them out here. 
You've got this & we've got you! If you want to know about our next FREE masterclass drop us an email to hello@sixtyeightpeople.com.
P.S Building your dream team? 
You're going to need a few superstars, and we know just the people. We've got a great network of Leeds Hospitalitarians looking for their next role!